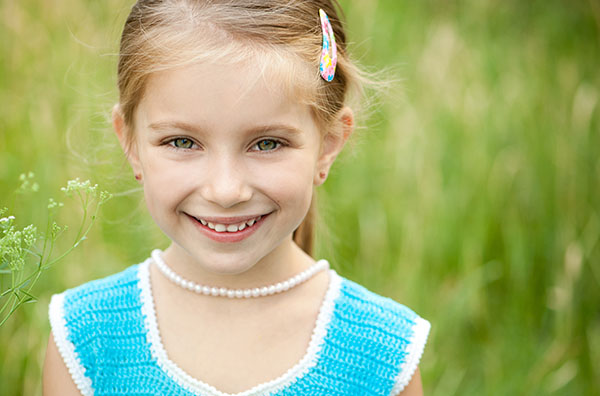 Finding a kid friendly dentist near Parker is incredibly important because it sets the tone for your child's entire experience with dentistry. Visiting the dentist on a regular basis is critical for maintaining healthy teeth and gums throughout a person's lifetime. Unfortunately, one bad experience with a dentist as a child often creates issues like dental anxiety and a strong desire to avoid visiting the dentist at all costs.
When severe, this anxiety may prevent a person from receiving the oral health care that they need. Parents have an important role to play in making sure that this does not happen. Parents can prevent dental anxiety by simply bringing their child to a kids dentist who knows how to be gentle, calm, reassuring and fun. Bringing them to our office will ensure that a child has a positive experience and thinks positively about dentistry in general.
Things a kid friendly dentist near Parker does to help children
In addition to providing the health care that our young patients need, we take the steps to ensure that they are comfortable and happy to be here. This includes doing the following:
We create a kid friendly atmosphere that is bright, warm and friendly
Our entire team has training on how to help children relax and be comfortable by engaging them in age-appropriate conversations
We provide gentle dental care to ensure that our young patients do not feel any unnecessary discomfort
Sometimes sedation is an option to help children relax and prevent them from feeling any pain
We explain what we are going to do and how dental tools work before beginning so that children know what to expect and feel comfortable
Appointments are sometimes broken down into multiple sessions to ensure that children who are struggling with oral health problems do not need to sit in the chair for too long
We use flavors that kids enjoy so that they do not mind the taste while their teeth are receiving a cleaning
The results
By taking the time to structure a practice in a way that helps young patients to be comfortable, we make it possible for them to enjoy going to the dentist and even look forward to coming in. It is not at all uncommon for young patients to be excited about their appointments and walk in the door with a smile. This is what we want because if we can demonstrate the benefits of visiting the dentist, the patient will remember these experiences and continue visiting a dentist as an adult.
The other benefit to visiting a kid friendly dentist near Parker is that we can help to keep their teeth and gums clean and healthy. By cleaning them twice a year, we can even prevent some common problems like tooth decay and gum disease. This is in the best interest of our young patients and also their parents.
Schedule an appointment
If your child has not visited a dentist this year, we invite you and encourage you to schedule an appointment with our office today. We can provide the dental care they need to remain in good oral health.
---
Related Posts
February 16, 2019
Are you wondering if your children need a kids dental specialist? Some children struggle with dental visits, so it may be useful to see a specialist who understands their needs.A kids dental specialist, also known as …
---