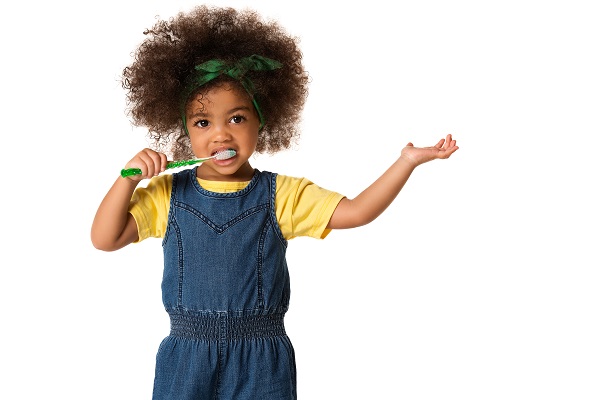 A children's dentist will tell you that tooth decay is the most common oral condition that affects kids. Any tooth can get tooth decay if it has erupted on the jaw, meaning that toddlers as young as six months can get cavities. This article provides information on the causes and prevention of tooth decay in toddlers.
How cavities start
After eating sugary foods, processed carbs or any food item that changes to sugar upon consumption, the naturally-occurring bacteria in the mouth feast on the sugars. They gradually turn into bacteria clusters, covered by a layer of plaque, which produce acids on the teeth. The acids dissolve the tooth enamel, causing decay or cavities.
Essentially, when the harmful bacteria in the child's mouth have an ideal environment to flourish, cavities or tooth decay are bound to develop. As the acids produced by the bacteria eat into the enamel, the tooth nerves will be exposed eventually, leading to tooth pain and sensitivity. For parents who want to keep their child's teeth healthy and free of diseases, it is important to understand the factors that contribute to the formation of cavities and take measures to prevent them.
Causes of tooth decay in kids
Dental professionals recommend that parents bring their kids to the children's dentist at about six months old, which is around when their first teeth erupt. This is advisable because cavities in children are common. The following are common causes of tooth decay in kids.
Not cleaning the baby teeth
After the baby's first teeth erupt, parents should keep them clean to stop the formation of plaque that causes decay. Before the child has a complete set of teeth that needs the use of a toothbrush, cleaning can be done with a clean, wet washcloth. For babies, parents should wipe their teeth after feeding, since breastmilk and formula usually have high sugar content.
Excessive intake of sugary treats
When the child gets older and can take solid foods, parents should reduce or stop sugary drinks and candies altogether, including juice. These drinks, as well as sugary and starchy foods, are meals for decay-causing bacteria. In any case, kids should be given a sip of water afterward to clean their mouths.
Skipping dental appointments
Waiting until the child has their complete set of teeth or longer before visiting the dentist can have negative effects on the child's oral health. It means that the child may not develop good dental habits early and plaque accumulation will go unchecked. The longer plaque remains on the teeth, the higher the risk of tooth decay development. Taking the child on dental visits early in life helps them learn good oral practices and allows the dentist to monitor the child's oral health.
In conclusion
Many children have undetected tooth decay, mostly because parents fail to take appropriate measures to keep their child's teeth healthy. To fight against tooth decay or fill a tooth with cavities, you should book an appointment with a children's dentist.
Request an appointment here: https://www.canyonridgepediatricdentistry.com or call Canyon Ridge Pediatric Dentistry at (303) 841-7900 for an appointment in our Parker office.
Check out what others are saying about our services on Yelp: Childrens Dentist in Parker, CO.
---
Related Posts
June 10, 2021
Pediatric dentistry visits are essential for toddlers, children and adolescent patients. These visits involve thorough examinations and routine cleanings, both of which are necessary for maintaining good oral health. Typically, pediatric dentistry …