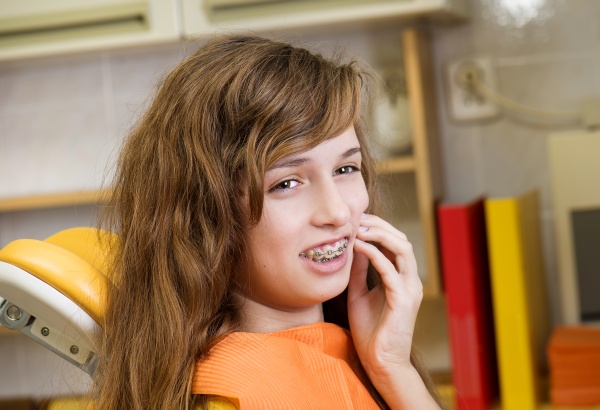 A children's root canal is typically recommended if a child has a tooth with a compromised pulp or nerves. It is normal for parents to wonder why the treatment is needed since the kid's baby teeth will all eventually fall out, but baby teeth actually serve many purposes, making it essential to save them until they are ready to fall out.
Baby teeth play an important role when it comes to speech, chewing and the development of permanent teeth. Each primary tooth serves as a placeholder for the permanent one that will eventually erupt. It prevents the remaining teeth from shifting out of position in an attempt to fill it up if it falls off prematurely.
The dentist might also recommend a children's root canal if a child has a recently erupted tooth that has nerve or pulp damage.
Common reasons why a children's root canal is needed
Enamel
Teeth are protected by an exterior layer called the enamel. It is the most durable substance in a person's body and it is designed to withstand corrosion from acids and the tremendous forces created by the jaw when a person chews.
As durable as teeth enamel is, it can be damaged by excessive exposure to acids or trauma from accidentally getting hit in the mouth. Once the enamel is damaged, it becomes easier for acids to eat away at the inner layers of the tooth. If the nerve and pulp are compromised, the child will experience agonizing toothaches and it can lead to an infection.
Pulp and nerves
The pulp and nerves play an important role in the development of teeth, but, once the tooth is fully developed, they are no longer essential. However, the nerves remain functional so they can still trigger pain to indicate when there is an issue with the tooth. During a root canal, the pulp and nerves are removed, any infection is treated and the tooth is filled with a sterile sealant.
What to expect during a root canal
A general dentist, pediatric dentist or endodontist can perform root canal treatments on children. During the appointment, the dentist will assess the child's medical history and their level of pain. Unprovoked consistent pain coming from a tooth is usually an indicator of serious pulp damage. An infection of the pulp can spread to a tooth's roots and into the jaw. From there, the infection can enter the bloodstream and infiltrate vital organs like the heart and lungs.
The procedure is typically done in the dental office, and a local anesthetic is used to numb the area around the affected tooth. The dentist will drill a hole in the tooth and use files to remove the contents. Medication is applied to the tooth, then it is covered with a sealant. Once the tooth is sealed, a crown can be used to protect it from acids, saliva and bacteria.
Get your child the relief they need
A root canal can be used to preserve baby teeth until they are due to fall out. It brings pain relief for your child without creating issues down the road. Stop by our Parker office if your child needs a root canal.
Request an appointment here: https://www.canyonridgepediatricdentistry.com or call Canyon Ridge Pediatric Dentistry at (303) 390-5183 for an appointment in our Parker office.
Check out what others are saying about our dental services on Yelp: Root Canal Treatment.
---
Related Posts
May 20, 2020
As soon as your child gets a tooth, it is good to take the child to see a pediatric dentist. Even one tooth is at risk of getting a cavity. The good news is that …