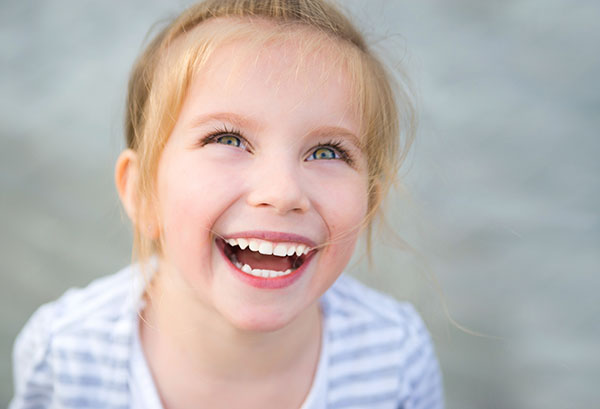 Teeth whitening is a popular cosmetic dentistry procedure because it allows you to restore your teeth to their original whiteness and improve your smile, and some parents are wondering if there is such a thing as teeth whitening for kids. Due to the increase in popularity, teeth whitening products are available at most stores, allowing people to whiten their teeth in the comfort of their home.
Is teeth whitening for kids safe?
When it comes to teeth whitening for kids, some parents are apprehensive about using teeth whitening products on their children because they do not know if it is safe.
According to the American Academy of Pediatrics (AAPD), you should not bleach your child's teeth until all of their baby teeth have fallen out and their permanent teeth have come in.
One of the reasons pediatric dentists suggest waiting on teeth whitening for kids is because the concentration of hydrogen peroxide used in most teeth whitening strips can lead to sensitivity, especially in kids.
Another reason they suggest waiting is because baby teeth are whiter than the permanent teeth and do not require any further whitening. When their permanent teeth come in, they can turn yellow due to consumption of soda and candy, but they are strong enough to be whitened.
Instead of whitening their child's teeth when they are young, parents should wait until the child is at least 14 before using teeth whitening products, in order to make sure the pulp in their teeth is fully formed. Teeth whitening for kids at an early age increases their likelihood of having tooth sensitivity and makes them more prone to cavities and soreness.
Over-the-counter teeth whitening vs. dental office teeth whitening
The AAPD suggests that you should take your child to a dentist to get their teeth whitened for the first time because over-the-counter teeth whitening products are still relatively new and have not been researched enough to determine if they are harmful to children.
When it comes to teeth whitening for kids, you should consult with your dentist before you begin the process to get an expert opinion. It is also recommended that you wait until the child has finished all orthodontic treatments because orthodontic devices like braces, which are used to straighten the teeth, can stain the teeth during treatment, and your dentist will have to whiten your child's teeth anyway after removing the device.
If your dentist decides that it is okay to whiten your child's teeth with at-home treatment, make sure you supervise your child when they are applying the whitening agent, to prevent them from leaving the strip on their teeth for too long and/or swallowing it, which is quite common.
Conclusion
Teeth whitening improves the appearance of your teeth and improves your smile. However, dentists recommend waiting until children are at least 14 years old before considering teeth whitening for kids. If you want to learn more about whitening your child's teeth, talk to your dentist and have them examine your child's teeth to determine if they can be whitened.
Request an appointment here: https://www.canyonridgepediatricdentistry.com or call Canyon Ridge Pediatric Dentistry at (303) 390-5183 for an appointment in our Parker office.
Check out what others are saying about our services on Yelp: Read our Yelp reviews.
---
Related Posts
October 15, 2019
According to the American Academy of Pediatric Dentistry, parents should take their children for their first visit to the pediatric dentist by the time they clock one. The dental appointments early in life are crucial …