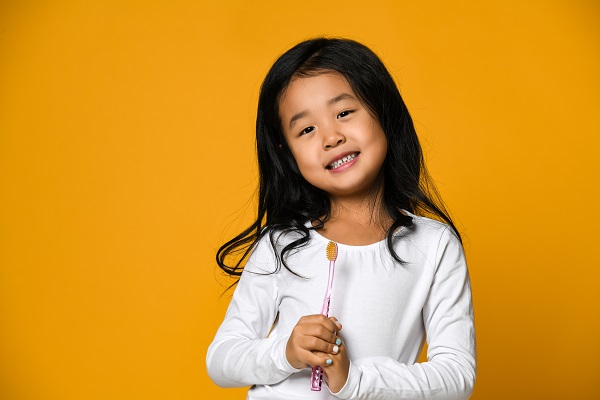 Tooth decay affects more than half of children over the age of six. Cavities that are not addressed can cause discomfort, infection, and even tooth loss. Fortunately, by simply filling the cavities with tooth colored fillings for kids, the pediatric dentist can remove the danger of additional complications or damage.
Tooth colored fillings for kids
With tooth colored fillings for kids, commonly known as composite fillings, modern dentistry has made it feasible to treat cavities discreetly. Pediatric dentists provide composite fillings that will allow kids to keep teeth that have been damaged by cavities in a way that is both functional and attractive.
If a child has cavities, they may require pediatric fillings. Many cavities are difficult to notice and are asymptomatic, while some are visible and cause discomfort. As part of the child's normal biannual exam, the dentist will take x-rays to determine whether or not the youngster requires a filling. All children should have a professional dental exam twice a year with a pediatric dentist. Regular examinations help detect tooth decay in its early stages when it is most treatable. Regular cleanings and dental sealants can also assist in preventing the occurrence of cavities.
The procedure
The dentist may discover cavities during a child's routine dental examination. The dental professional can reveal the decayed portions of the tooth using a variety of instruments and technologies. A tooth filling may be essential as long as the decay has not affected a substantial section of the tooth. If the decay has affected substantial areas of the tooth, root canal therapy may be necessary to repair the tooth.
Most dentists favor tooth colored fillings as a dental repair method because they closely resemble the original tooth's look. For minor decaying areas of the teeth, tooth colored fillings are excellent.
If a child does require tooth colored fillings, the procedure is quite straightforward. A local anesthetic will be used to numb the child's teeth and gums. The pediatric dentist will then clean the treatment area and remove any deterioration from the teeth. The composite filling will be layered over the tooth surface and hardened.
Finally, the filling will be tweaked to make it more comfortable. Although most youngsters do not experience pain during the procedure, it is natural for them to feel some pressure. Speak with the child's dentist about sedation alternatives if the child has dental anxiety or worries about the treatment procedure.
Composite fillings in children's teeth are extremely durable and can endure the wear and strain of everyday living. Most tooth colored fillings for kids will last a long time if children brush twice a day, floss once a day, and get regular dental examinations with a pediatric dentist.
Kids' filling options
Damaged teeth can be repaired with tooth colored fillings for kids, but remember that prevention is the best therapy. Parents can help their children avoid cavities by reducing sugary foods and beverages, in addition to ensuring that they follow healthy dental practices. Contact the dental office if you require tooth colored composite fillings.
Request an appointment here: https://www.canyonridgepediatricdentistry.com or call Canyon Ridge Pediatric Dentistry at (303) 841-7900 for an appointment in our Parker office.
Check out what others are saying about our services on Yelp: Tooth-Colored Fillings for Kids in Parker, CO.
---
Related Posts
October 8, 2021
Pediatric dentistry takes a holistic approach to ensuring the oral health of young patients. An important aspect of this approach involves providing guidance to parents.Infants and toddlers cannot take care of their …