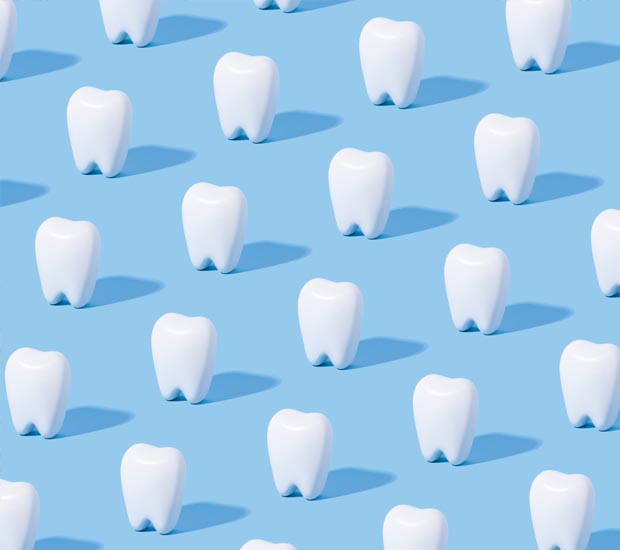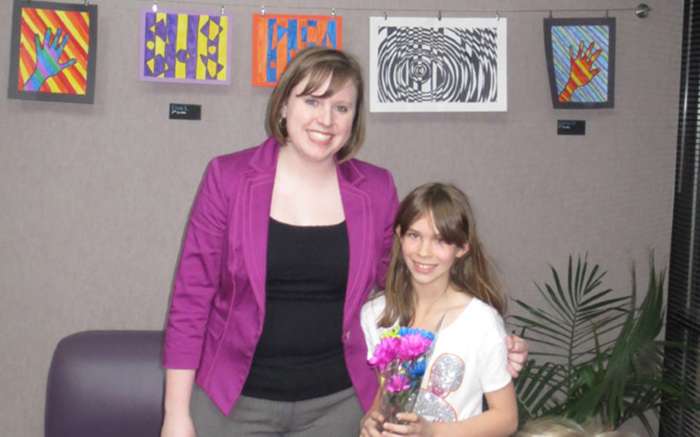 Pioneer Elementary School Art Teacher, Ms. Rachel Donnelly awards flowers to one of the emerging artists exhibiting at the Canyon Ridge March Gallery Opening.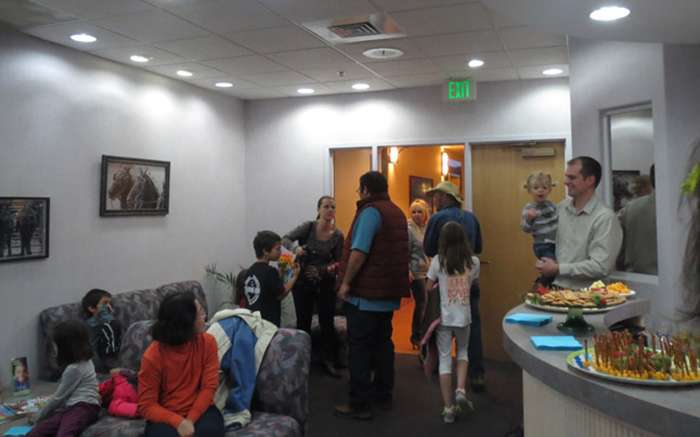 Dr. Thomas (right) welcomes Young Artists from Pioneer Elementary School in Parker and their families.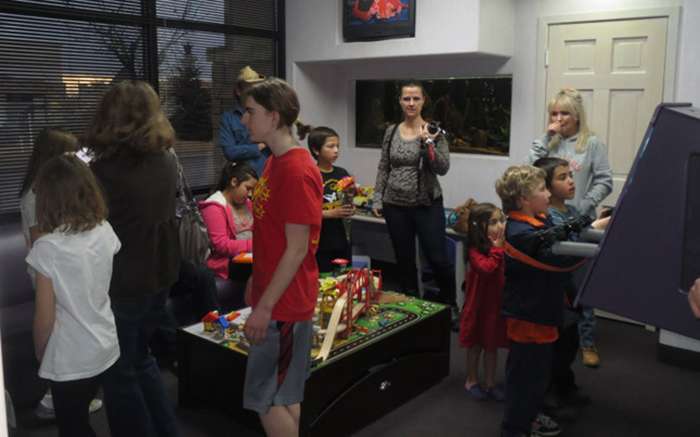 Pioneer Elementary Artists and their families enjoy the March Gallery Opening Night.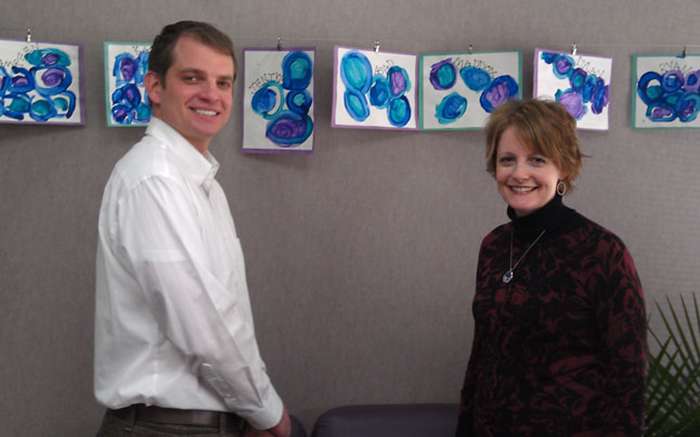 Dr. Thomas and Kristi Resler, Director of Parker Core Knowledge Preschool, admire the inaugural art installation in the Young Artists Exhibition created by the three-year-old class at Parker Core Knowledge Preschool.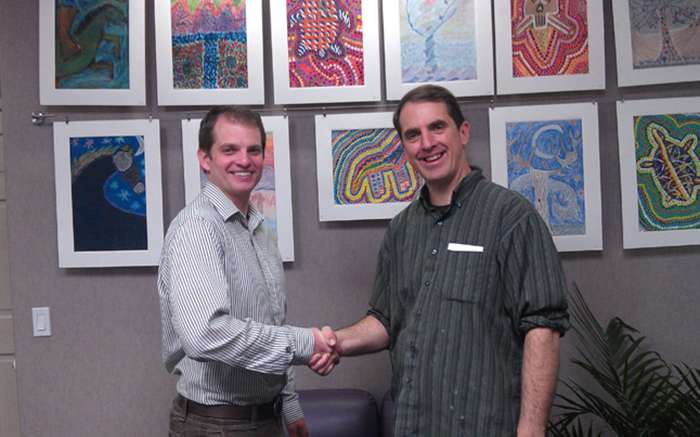 Dr. Thomas and Walter Barton, Art Teacher, admire paintings from the students of Cherokee Trails Elementary School.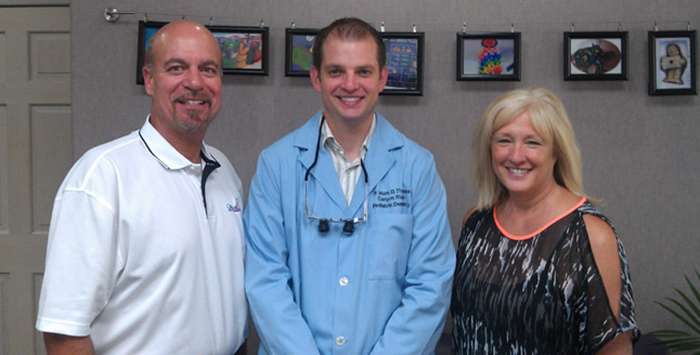 Our friends from the Goddard School in Nancy and Vince Radosta proudly display photographs taken by Ms Diana's 5-7-year-old class during their 2 day photographic workshop. Dr. T is thrilled to have our emerging photographers showing their work alongside professional photographer Eric Biggerstaff this month.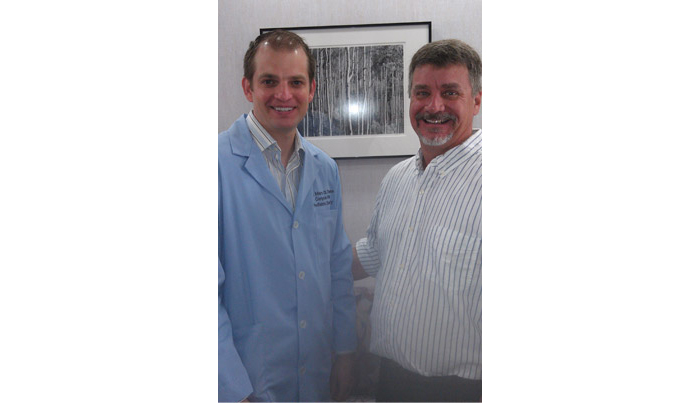 Dr. T and Photographer Extraordinaire Eric Biggerstaff view one of Eric's amazing Colorado landscapes on display in our Parker office July 2013.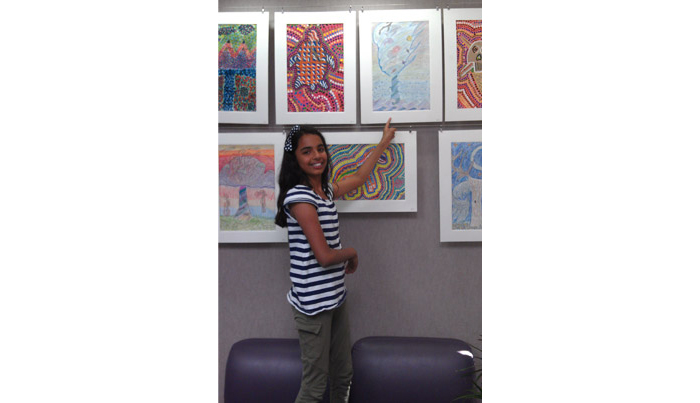 Budding Artist Manaar K., fifth grader at Cherokee Trail Elementary School, proudly points out her drawing in our current Young Artist Installation.
Related Posts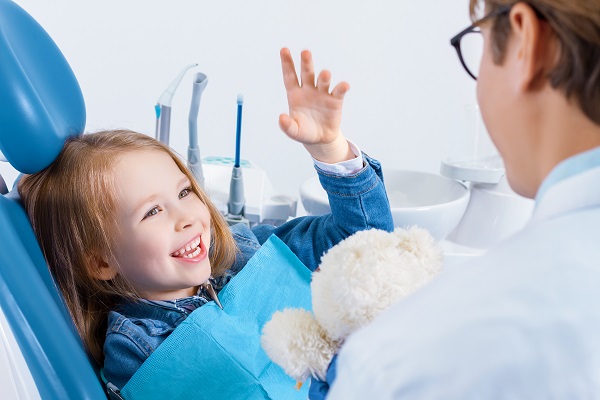 An experienced dentist for kids can deal with dental emergencies. Kids are prone to these dental problems. For such crises, a pediatric dentist knows how to calm down and help young patients. Here are the details on how a dentist for kids can help with dental emergencies.Apply pressure with a bandage or clean cloth. Make…