Special Needs Dentistry
Parker, CO
DR. MARC D. THOMAS SPECIALIZES IN TREATING CHILDREN WITH SPECIAL NEEDS
Children with Special Health Care Needs are a quickly growing segment of the population. Medical diagnosis is better and more children are being correctly diagnosed at an earlier age. Medical care is improving and very sick children are living longer and more healthy lives. It is very important to find a dentist for your child with special health care needs who understands and has specialty training in meeting these needs.
Dr. Marc D. Thomas is Pediatric Dental specialist as well as a Board Certified Pediatric Dentist. This includes years of additional training beyond dental school focused on the unique needs of children, including those with special needs.
Dr. Thomas understands the interactions between dentistry and medicine and will provide dental treatment that will help keep your child safe and comfortable. During his pediatric dental residency at Yale this was the focus of his research and training.
At Canyon Ridge Pediatric Dentistry we understand that x-rays, laying prone, lights, sounds and tastes can be unpleasant stimuli that are part of dentistry, especially for children with special needs. Our office is specially designed and equipped to minimize the impact of these challenges and give your child the best chance to have a positive dental experience.
Parents are always welcome to accompany their children and we will always take the recommendations of parents when providing dental treatment to children. Children and their parents are always welcome to take a tour of the dental office and meet the dentist and staff before their first dental visit.
Please call our office to schedule a dental appointment with Dr. Marc D. Thomas. We see special needs dentistry patients from Highlands Ranch, Centennial, Elizabeth, The Pinery, Lone Tree, and other towns in Douglas County. If this is your child's first time coming to our practice, please take a look at our new patient information page. Our special needs dentistry team is ready to give a warm welcome to everyone who comes to see us.
Related Posts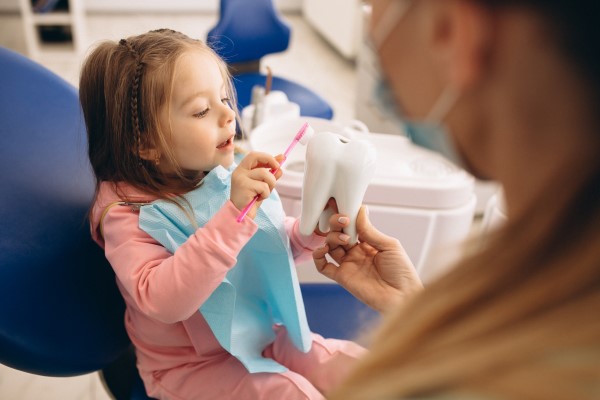 According to a kids dentist, many parents are unsure as to which toothbrush and toothpaste their child should use. Going to a store and looking at the wide selection available can be overwhelming. In this review, we offer advice from our kids dentist as to how parents can ensure that their child has the right…